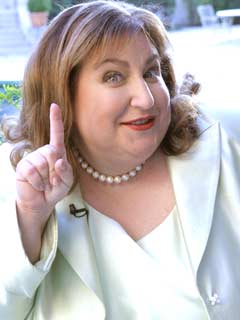 I spent last night watching the final episodes of Celebrity Fit Club on VH1. The show was full of anstonishing surprises including:
1. Daniel Baldwin is a drug addict!
2. Despite dieting and exercising, none of the celebrites really looked that fit.
3. Final makeovers were provided courtesy of Star Magazine!
4. Ralphie May has bigger boobs than his new fiancee!
5. Mia Tyler is not very smart.
6. Wendy the Snapple Lady can't run carrying the weight of her fat!
Be sure to tune if you missed it!